Services
Continuous Rotary Extrusion

A complete Service.

---

Cable Making Machinery

A complete range of machinery for all cable types.

---

Copper Clad Aluminium

Savings of 30% - 40% compared to equivalent solid copper conductors.

---

Power Cable Sheathing

Seamless aluminium sheathing of high voltage power cables.
Continuous Rotary Extrusion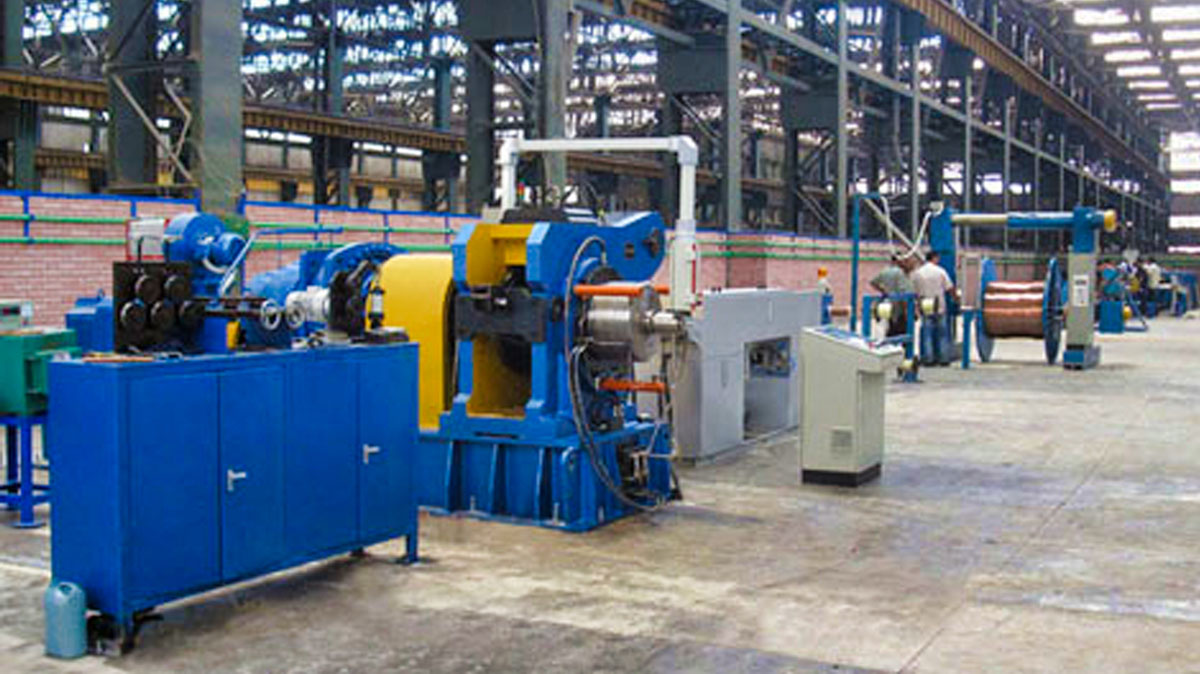 After 20 years experience of designing, manufacturing and supplying CRE machines we can offer a complete service;
New Machines
Used Machines
Tooling and Dies
Spare Parts
Upgrades and Refurbishment
Troubleshooting and repairs
Operator Training
Contact us for full information.
---
Cable Manufacturing Machinery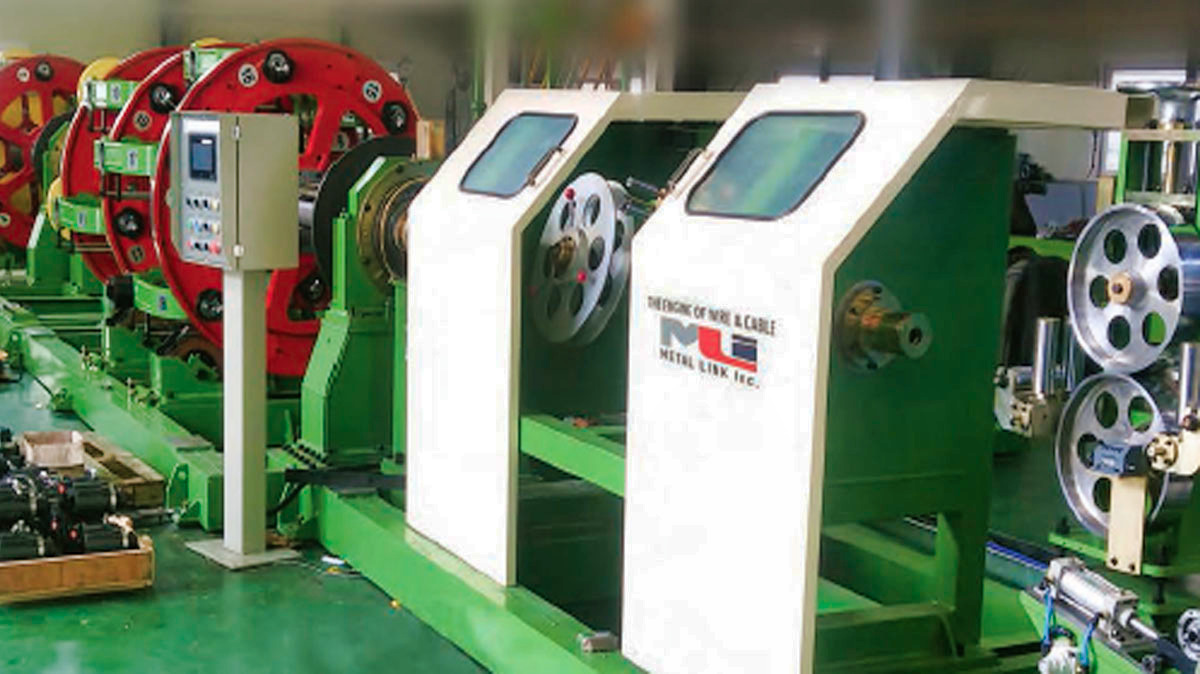 We supply a complete range of Cable Manufacturing Machinery. We make machines for steel wire and non-ferrous wires and cables. All equipment is of exceptionally high quality. The design, materials used and manufacturing precision are the best in the world. Prices and delivery times are very competitive.
We can design and manufacture Custom Machinery to your requirements.
Our range includes;
Wet and Dry Wire Drawing Machines
Rod Breakdown Machines
Stranding Machines; Tubular, Rigid and Planetary
Bunching Machines; Single and Double Twist
Electrolysis Wire & Rod Cleaning System
Pickling and Galvanizing Lines
Drum Twisters
Continuous Casting and Rolling Line (CCR)
Triple Type CCV Line
Extruders
Drum Twisters
Laying-Up Machines
Custom Designed Machinery
Contact us for full details.
---
Copper Clad Aluminium Conductors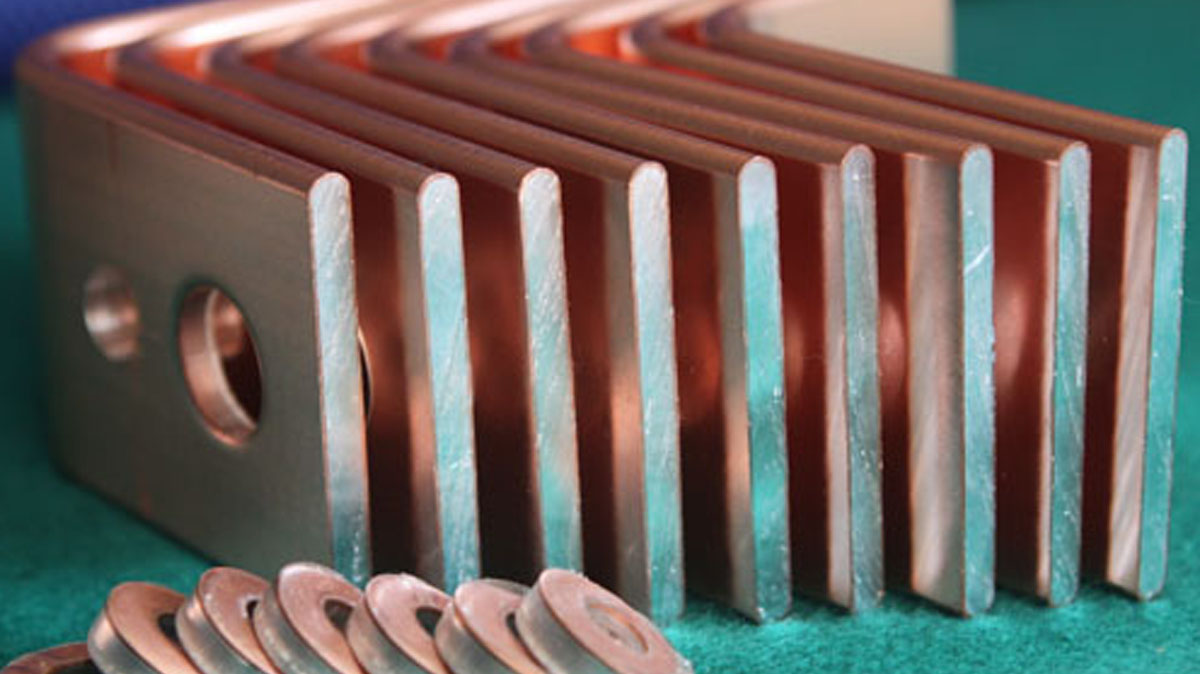 Coppbar® Copper Clad Aluminium Composite is produced by metallurgically bonding a layer of cladding copper to an aluminium core. The resulting multi-layered bimetallic composite – consisting of copper cladding, aluminium core, and metallurgical bonding layer – possesses excellent electrical and thermal conductivity, only slightly increased resistivity, and is over 70% lighter than pure copper. A minuscule increase in the size of conductors allows Coppbar to carry the same amount of current as pure copper while still being lighter and much, much cheaper.
High electrical and thermal conductivity
Superior heat dissipation
Excellent soldering and electroplating properties
Highly malleable, easy to fabricate
Provides the classic appearance and superior conductivity of copper with the intensity and light weight of aluminium alloy
Two individual metal layers are metallically and permanently joined by passing through the isothermal, solid phase and roll-bonding processing
Produced in an inert gas environment to prevent oxidation during manufacturing
Formability: sufficiently malleable to permit fabricating operations such as forming, deep drawing, and spinning
Tempers are available from annealed soft to hard
Savings of 30% - 40% Compared to Copper Busbars
Coppbar® Copper Clad Aluminium takes the strength of both metals and none of the weaknesses. Copper Clad Aluminium Composites combine the excellent properties of copper and the cost efficiency of aluminium to form a bimetallic metal that is a superb conductor and overall excellent performance material comparable to, if not superior to copper, while carrying a significantly lower price tag.
Copper Clad Aluminium has far-reaching applications in multiple industries. Due to its light weight and low cost, it is increasingly utilized in the automotive, aerospace, defence, electronics, refrigeration, and many other industries. Due to its advantageous physical properties and significant economic benefits, Copper Clad Aluminium is an overall excellent performance material.
Contact us for full specifications, prices and delivery.
---
Power Cable Sheathing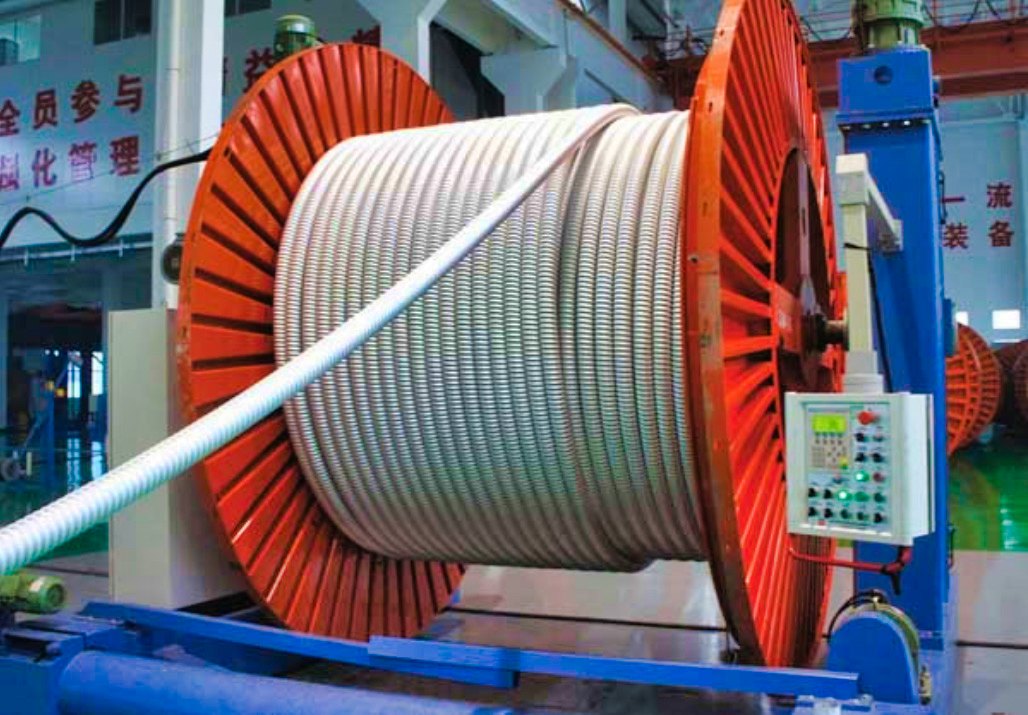 Aluminium Sheathing is required for low, medium, high and extra-high voltage power cables. The sheath must be continuous, seamless, completely sealed, and have accurate wall thickness.
This is a very special application of Continuous Rotary Extrusion Technology and requires a dedicated process line. The aluminium sheath is extruded around the cable core as a loose tube, and corrugated in-line. Special cooling systems within the machine prevent burning of the cable core materials. The sheathed cable is wound onto drums up to 5 m in diameter, ready for further processing.
Cable diameters (over aluminium sheath) from 60 mm up to 180 mm diameter can be produced. The use of a very special Continuous Rotary Extrusion Machine with two extruding wheels and four feedstock rods ensures accurate concentricity of the extruded sheath, even at the largest diameters.
Contact us for full details.